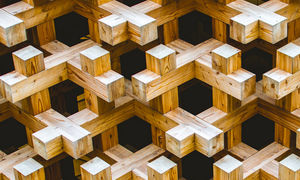 free
About this Course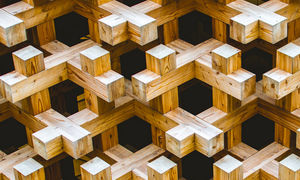 This course focuses on basic English grammar skills for high-intermediate English learners. Topics covered include parts of speech and future tense including applications for asking and answering questions.
Course Objectives:

• 7.G.1 Produce adjective clauses.
• 7.G.2 Produce sentences with gerunds and infinitives.
• 7.G.3 Identify noun clauses.
• 7.G.4 Produce the passive voice in complete sentences with present perfect, past perfect, and modal verbs.
• 7.G.5 Identify and produce participial adjectives.
Learning modules
Week One

Attendance

Attendance

Attendance

Attendance

Introduction: Verb Tenses

Adjective Clauses: Chapter 13

Adjective Clauses: p.273 Ex. 8

8 Parts of Speech

Adjective Clauses: p.275 Exercise14, 17, 18 & 22

Verb Tenses: Simple Tenses- Simple Present, Simple Past & Simple Future

Adjective Clauses: p. 280 Exercise 24, 26 & 27

The Progressive Tenses

Adjective Clauses: p.281 Ex., p.283 13-7 & p.285 13-8

Week Two

Attendance

Attendance

Attendance

Attendance

Attendance

Adjective Clauses_Quiz 1 to 4

Adjective Clauses_p.283 Ex.32 & Ex.35

Adjective Clauses 13-9 p.290 Ex. 43

Adjective Clause: Quiz 5-7, p.296 Ex.54 & 55 & Study Chapter 13

Adjective Clauses: Chap. 13 Review

Ch.13 Adjective Clauses Test I

Unit 13 Adjective Clauses Test II

Ch. 14 Gerund & Infinitives 14-1 & 14-2

Ch.14 Adjective Clauses Review

Ch. 14 Gerund & Infinitives

Ch.14 Gerund & Infinities I Table 14-3, 14-4, 14-5 & 14-6

Ch. 14 Gerunds & Infinitives p.315 Ex.28 & Read p.324-5 Twice

Unite 14 Gerund & Infinitives 14-7, 14-8, 14-9 & 14-10

Week Three

Attendance

Attendance

Attendance

Attendance

Attendance

Ch.14 Gerunds & Infinitives p.318 Ex.32 & Ex.35

Unit 12 Noun Clauses p.242 12-1, 12-2, Ex. 6 & Ex. 9

Unit 12 Noun Clauses p.249 12-3, Ex.8, 12-4, Ex21 & 12-5

Chapter 14 Test: Gerunds & Infinitives

Chap.12 p.252 Ex.21 & 22

Chap.12 Noun Clauses p.253 12-5, Ex.26, Ec.30, Ex.31 12-6, Ex.33 & Ex.37

Chap.12 Noun Clauses p.259 Ex.34, Ex.40 & Ex.42

Chap 12 Noun Clauses p.266 Ex.44, 12-8 & Ex.49

Chapter 12 Noun Clauses Test I & Review

Week Four

Attendance

Attendance

Attendance

Study Guide

Chap.11 The Passive

Unit 11-8 Participial Adjectives p.236 Ex.41 & 45

Chap.11 Participial Adjectives p.241 Ex.50

Final Exam
About the Instructor
Reviews
No reviews