group
L2 Listening/Speaking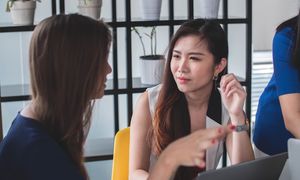 free
About this Course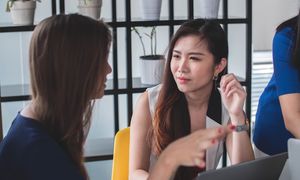 This course focuses on basic English communication skills for beginning English learners. Topics covered include asking and answering questions and giving directions.
For the course syllabus, student forms, and policies, please refer to Student Resources on the TLC website.
Course Objectives:
• 2.LS.1 Produce and respond to information questions.
• 2.LS.2 Organize information presented orally into logical order.
• 2.LS.3 Deliver a short presentation describing a simple process and/or a routine.
Learning modules
Week One

Attendance

Attendance

Attendance

Attendance

Yes/No/Information Interview

Interview Report

Museum Report

Asking/Answering Questions from Photos

Quiz: Answering Y/N/Info Questions

Week Two

Attendance

Attendance

Attendance

Attendance

Attendance

Functional English Discussion/Questions

QKills Unit 4 Vocabulary in Context

Vocabulary in Context

QSkills: Unit 4 Listening/Details 1

Quiz: Asking and Answering Questions

Week Three

Attendance

Attendance

Attendance

Attendance

Attendance

Logical Order Worksheet

Daily Schedule Presentation

Listening: Details/Collocations

Using Pronouns in Speaking

Routine Activities: Questions/Responses

Week Four

Attendance

Attendance

Attendance

Attendance

Presentation: Weekend Routine

Process Practice

Process: How to make breakfast

Asking/Responding to Question Practice

Impromptu Speaking: Process/Steps

L2 LFE
About the Instructor
Reviews
No reviews