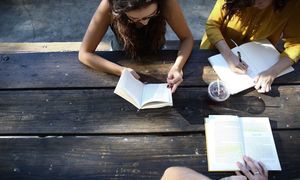 free
About this Course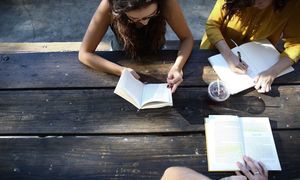 This course focuses on basic English reading and writing skills for beginning English learners. Topics covered include writing simple paragraphs.
For the course syllabus, student forms, and policies, please refer to Student Resources on the TLC website.
Course Objectives:
• 2.RW.1 Identify and produce correct formatting and components of simple paragraphs (title, topic sentence, details and examples in supporting sentences, and concluding sentence).
• 2.RW.2 Identify topics and controlling ideas in topic sentences.
• 2.RW.3 List steps of the writing process (prewrite, write, revise, and edit) in order.
• 2.RW.4 Respond to questions about short paragraphs.
• 2.RW.5 Produce descriptive and process paragraphs with correct formatting and paragraph components with logical order and appropriate transitions.
Learning modules
Week One

Attendance

Attendance

Attendance

Unit 1: Vocabulary

Descriptive Adjectives

Introduction Sentences

Adjective Sentences

Week Two

Attendance

Attendance

Attendance

Attendance

Worksheets

Practice Test

Paragraph Test

Supporting/Concluding Sentences

Week Three

Attendance

Attendance

Attendance

Attendance

Vocabulary & Reading Comprehension

Paragraph Final Draft

Paragraph Rough Draft

Logical Order/ Transitions

Vocabulary & Reading Comprehension 2 p.138-141

Vocabulary & Reading Comprehension p.140 B-141 A & B

Vocabulary & Reading Comprehension: Disneyland

Building Vocabulary p.142 B

Week Four

Attendance

Attendance

Attendance

Attendance

Study Guide

Final Exam
About the Instructor
Reviews
No reviews