group
L7 Grammar
language: English
duration: 4 weeks
start date: 2:00 PM Sep. 09 2019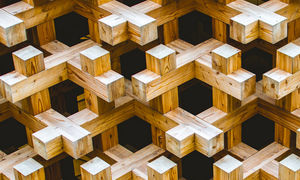 free
About this Course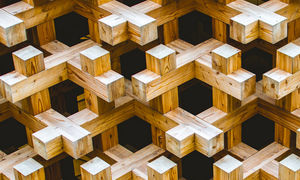 This course focuses on basic English grammar skills for high-intermediate English learners. Topics covered include parts of speech and future tense including applications for asking and answering questions.
For the course syllabus, student forms, and policies, please refer to Student Resources on the TLC website.
Course Objectives:
• 7.G.1 Produce adjective clauses.
• 7.G.2 Produce sentences with gerunds and infinitives.
• 7.G.3 Identify noun clauses.
• 7.G.4 Produce the passive voice in complete sentences with present perfect, past perfect, and modal verbs.
• 7.G.5 Identify and produce participial adjectives.
Learning modules
Week One

Attendance

Attendance

Attendance

Attendance

Write sentences with Adjective Clauses (Subject)

Adjective Clauses Exercise

Adjective Clauses Subject/Object/WHOSE

Week Two

Attendance

Attendance

Attendance

Attendance

Attendance

Noun Clauses with Question Word

Noun Clauses with WHETHER / IF

Noun Clauses w Question words/Whether/If

Noun Clauses w whether/if/that

Gerunds: Page 302 E 3

Verb + Gerund p. 303 E 4 + 14 sentences

Gerunds and Infinitive Review (4 pages)

Week Three

Attendance

Attendance

Attendance

Attendance

Attendance

Week Four

Attendance

Attendance

Attendance

Attendance
About the Instructor
Kassia Koshbaeva
Intensive English program on the Southwestern Oklahoma State University campus
TLC-Weatherford is an auxiliary site to TLC-Edmond located on the campus of Southwestern Oklahoma State University (SWOSU).
Programs
Special Program for F2 students 
University Bridge Program for F1 students
Intensive English Program 


Activities
The center holds conversation classes bi-weekly with native speakers and holiday celebrations along with cultural lessons and activities. The community offers reading activities at the public library, performances at the local music hall that are free to students, and shopping districts.
Weatherford, Oklahoma
Located one hour west of Oklahoma City, it will easily become your second home. 
Regarded as one of the safest cities in the state of Oklahoma.


Southwestern Oklahoma State University (SWOSU)
Approximately 5,100 students enroll each fall on the SWOSU campus.
SWOSU offers over 100 different majors and 1,000 different classes. 
Our proud tradition includes strong academic programs and quality faculty.
SWOSU has 14 nationally accredited academic programs—the most among Oklahoma's regional universities. 
For more info, visit www.swosu.edu
TLC - WEATHERFORD
Southwestern Oklahoma State University
301 E. Davis Avenue
Weatherford, OK 73096
Tel: (580) 774-7125
Fax: (405) 341-1165
EdmondDOA@thelanguagecompany.com
Academic Coordinator:
Ms. Kassia Koshbaeva
Reviews
No reviews