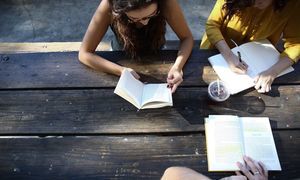 free
About this Course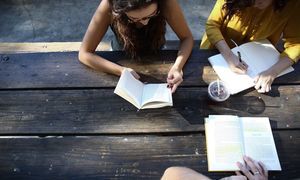 This course focuses on basic English reading and writing skills for intermediate English learners. Topics covered include paraphrasing, written argument, and academic writing skills.
For the course syllabus, student forms, and policies, please refer to Student Resources on the TLC website.
Course Objectives:
• 4.RW.1 Determine appropriate synonyms and antonyms of target adjectives.
• 4.RW.2 Produce transition words (on the other hand, however, therefore, and in addition) using correct punctuation.
• 4.RW.3 Identify and produce basic thesis statements.
• 4.RW.4 Produce an essay outline.
• 4.RW.5 Produce a 3-4 paragraph descriptive essay
• 4.RW.6 Respond to written questions about short essays.
Learning modules
Week One

Attendance

Attendance

Attendance

Create Sentences with Transition Words

Write an Essay using Transition Words

Reading Comprehension

Transition words

Week Two

Attendance

Attendance

Attendance

Attendance

Reading Comprehension "Stories of Nepal"

Essay Outline

Write Thesis Statement

Essay Outline (for essay on page 18)

Write timed descriptive Essay (Trip to the State Fair)

Respond to written questions about short essay (page 34-35)

Week Three

Attendance

Attendance

Attendance

Attendance

Synonyms and Antonyms

Narrative Paragraph

Respond to questions about short essays

Give Background actions using Past Progressive

Reading Comprehension (Answer written questions about short essay) p. 81-82

Expressing your thoughts and feelings

Week Four

Attendance

Attendance

Attendance

Attendance

Narrative Essay

Write Concluding Paragraph

Study Guide

Essay Outline + Answer questions

RW Final Exam
About the Instructor
Kassia Koshbaeva
Intensive English program on the Southwestern Oklahoma State University campus
Reviews
No reviews