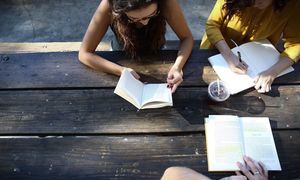 free
About this Course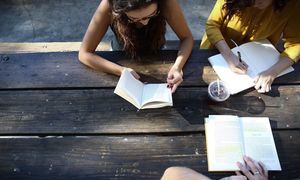 This course focuses on basic English reading and writing skills for intermediate English learners. Topics covered include paraphrasing, written argument, and academic writing skills.
For the course syllabus, student forms, and policies, please refer to Student Resources on the TLC website.
Course Objectives:
• 5.RW.1 Identify the meaning of words using context clues.
• 5.RW.2 Identify and produce counterarguments and refutations in simple essays.
• 5.RW.3 Identify strong and weak arguments.
• 5.RW.4 Produce paraphrases of short passages using basic citation.
• 5.RW.5 Produce a 5-paragraph opinion essay with a logical counterargument and refutation, a variety of compound and complex sentences, and transition words. 
Learning modules
Week One

Attendance

Attendance

Attendance

Opinions: Pros/Cons

Opinion Writing: Format/Parts 1st Draft

Museum Visit: Reflection Writing

Opinion Writing: Final Draft with revisions

Week Two

Attendance

Attendance

Attendance

Attendance

Opinion Essay Introducton: Brainstorming/Outlining

Opinion Essay: 1st Draft

Opinion Essay: Final Draft with Revisions

Reading: Context Vocab/Comprehension

Context Clue Slide Share/Activity

Context Clues/Paired Work

Reading: Comprehension The Panama Canal

Week Three

Attendance

Attendance

Attendance

Attendance

Argumentative Essay Organization

Practice Argumentative Essay

Brainstorming/Outlining Argumentative Essay

Reading Exam: Context/Paraphrasing

First Draft Argumentative Essay

Week Four

Attendance

Attendance

Attendance

Attendance

Paraphrasing Practice

Study Guide

Final Draft Opinion Essay

Writing: Counter Argument/Refutation Practice

L5 LFE
About the Instructor
Reviews
No reviews