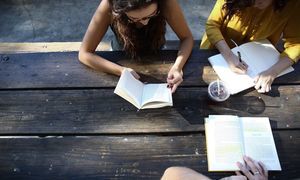 free
About this Course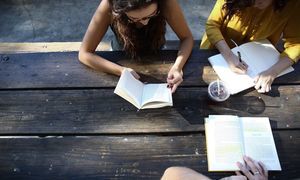 This course focuses on basic English reading and writing skills for intermediate English learners. Topics covered include paraphrasing, written argument, and academic writing skills.
For the course syllabus, student forms, and policies, please refer to Student Resources on the TLC website.
Learning modules
Week One

Attendance

Attendance

Context Clues (language-one derived)

Paragraph (based on a previous accident)

Questioning regarding an Accident

Summarizing an Article

Week Two

Attendance

Attendance

Attendance

Attendance

Group Discussion (regarding home towns)

One Body Paragraph

Ceremony Observation

How to Paragraph (Recipe)

Test, Types of Essays

Week Three

Attendance

Attendance

Attendance

Attendance

Library Orientation

MLA Citation of Video Clip

Opposing Viewpoint, Presentation

Study Guide

Simile Example

Three Body Paragraphs, Typed

Week Four

Attendance

Attendance

Attendance

Healthy Hooks from Partners

Highlighting Introduction Parts

The Introduction

Final Essay

Final Exam
About the Instructor
Joe Sorrell
SHARE MY PASSION FOR LANGUAGES!
Hello! My name is Joe Sorrell, and I would like to be part of your success with English. I have studied many tricky and sticky language concepts over the years and have developed strategies to help students overcome their language-learning anxieties. My graduate studies and experiences have helped me earn a deep and enduring appreciation for international students and the unique challenges language-learners sometimes experience. If I can be of service, please contact me and be sure to forward any difficult language situations that we can face . . . together!
Reviews
No reviews