group
L4 Listening/Speaking B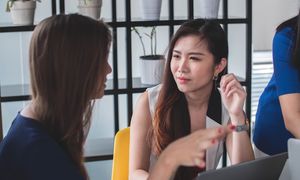 free
About this Course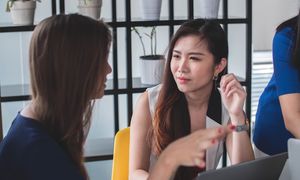 This course focuses on basic English communication skills for intermediate English learners. Topics covered include presentations and applications for asking and answering questions.
For the course syllabus, student forms, and policies, please refer to Student Resources on the TLC website.
Learning modules
Week One

Attendance

Attendance

Attendance

Sharing a Future Plan

Two Synonyms

Name Origination

Personality Type Sharing

Singular/Plural Words (student-generated)

Personality (Presentation)

Vocab. Story, P. 9

Week Two

Attendance

Attendance

Attendance

Attendance

Attendance

Perspective Exercise

Such as, Like, For example

News Report

"F" and "V" story

English Troubled Spots

Week Three

Attendance

Attendance

Attendance

Attendance

Attendance

Note-taking, Calendar Origination

Favorite Season, Presentation

Budget for Dream Vacation Spot

Real Name/Stage Name

Four Words, IPA

Add'l IPA Words

New Year Resolution, Presentation

Two Friends' Favorite Vacation Spots

Week Four

Attendance

Attendance

Attendance

Synonym or Antonym, Shared

Phrasal Verb Story, "Last Weekend"

Five Sentences with Five Listed Adjectives

Final Exam
About the Instructor
Joe Sorrell
SHARE MY PASSION FOR LANGUAGES!
Hello! My name is Joe Sorrell, and I would like to be part of your success with English. I have studied many tricky and sticky language concepts over the years and have developed strategies to help students overcome their language-learning anxieties. My graduate studies and experiences have helped me earn a deep and enduring appreciation for international students and the unique challenges language-learners sometimes experience. If I can be of service, please contact me and be sure to forward any difficult language situations that we can face . . . together!
Reviews
No reviews